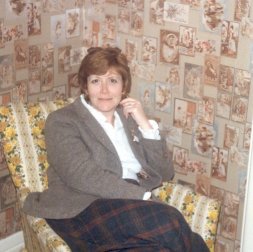 Donna Headrick (Donna Dearest) dead at age 57.
Seven years ago when this reporter first started using the Internet as a tool to investigate and report on allegations of fraud and child abuse at certain rehabilitation programs, one of the strongest and most informative allies I met was a frail lady from up north with a still powerful voice who published Intrepid Net Reporter. Her name was Donna Headrick. Donna held a master's degree in Social Work and was a LCSW. Donna and I shared a passion to expose child abuse in the quickly emerging and lucrative teen rehabilitation industry. Sadly, we have just learned of the passing of Donna on July 6th, 2002. She was 57 years old. I am told that Donna's doctor spoke at her funeral. He told how his patient Donna had consoled and helped him with his own problems. Donna's cab driver asked to speak and said the same, and so the procession of speakers went. Donna touched everyone she met (except for those she exposed).
All her adult life Donna worked to expose child abuse. To those of you who have recently read about alleged child abuse at Elan in Maine from reports emanating from the Michael Skakel trial for the murder of Martha Moxley, Donna told me once that she had participated in an investigation of Elan 30 years ago. Donna was the ultimate source of knowledge on the Utah-based overseas emotional growth programs. At the time of her death she was being sued by WWASPS in what some observers would call a SLAPP suit. Today there is a class action suit against WWASPS by former parents and students in this program. Donna Headrick is the architect of that suit.
Donna suffered from a debilitating illness the whole time I knew her, but that didn't stop her from standing up to the giants from Utah and their teen specialty schools. Upon her death when there was no one to renew the naming rights to Intrepid Net, the teen help industry took over ownership rights, reminding one of Scientology's™ takeover ownership of the old Cult Awareness Network. Nevertheless, Intrepid Net lives on today and will always live on at its new location: http://www.intrepidnetreporters.com/


Just the other day someone told me that Donna used to speak highly of me. Internet reporting doesn't pay much, but hearing things like that being said by someone like Donna Headrick are priceless. We love you Donna Dear. The world won't be the same without you. You touched so many lives. God Bless Donna Headrick.
sound control (If you're not getting music, click here.)