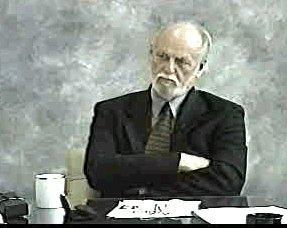 Reverend Doctor2 Miller Newton has maintained his residence in Maidera Beach, Florida since leaving Straight. He once ran unsuccessfully for mayor. He now calls himself Father Cassian Newton. He is being reported on by an organization that monitors abusive priests.
Newton settles with Lulu Corter for $6.5 million just before case was to go to jury dateline Newark, New Jersey July 8, 2003. This story will break your heart. After Dr. Newton fled Florida for abusing kids at Straight (though he has maintained his Maidera Beach residence all these years, even running unsuccessfully for mayor) he opened up his own second-generation Straight in New Jersey called KIDS of Bergen County. In 1989 after CBS' Meredith Vieira and West 57th Street did a story exposing the abuse at KIDS, and after Newark Judge Edith Klinger published a study recommending suspending KIDS license until certain problems had been fixed, Newton fled to neighboring Hudson County and changed the name to KIDS of North Jersey. In 1993 Secaucus Judge Emil DelBaglivo convicted three KIDS counselors for assaulting a client and recommended that someone look at Newton. In 1996 Newton settled with the federal government for $45,000 in return for not being prosecuted for 254 counts of insurance fraud. In 1999 another KIDS counselor was convicted for assault. Also in 1999 Dr. Newton settled with former client Rebecca Erlich for $4.5 million.
But nothing was ever done. In fact for 10 years Republican Governor Christie Whitman ignored Judge Klinger, Judge DelBaglivo, the newspaper and television reports. For 10 years Len Fisher, Governor Whitman's Commissioner of Health and Human Services, granted Dr. Newton a special certificate to operate.
Throughout all this time there sat a client in KIDS named Lulu Corter. Nobody remembers anymore what she went in for. But it was not drug addiction. Eventually Newton convinced her she had a sexual addiction. He forbade her to touch herself down there. They watched her toileting to make sure she did not touch herself. She was allowed but three wipes afterwards and was painfully restrained if she used four. They use to sing a song to Lulu. As best she can remember it went:
Lulu is here to stay
because she's in a blue chair
for seven years now
and she will rot more and more
till she makes a bigger change.
Lulu Corter went to Dr. Newton for help in 1984. She finally escaped 13 years later; totally destroyed. She had been on First Phase for almost five years. Lulu Corter's trial
New Jersey Law Journal brands the Straight method as medical quackery article
New Jersey Law Journal covers the Lulu Corter trial. See Keeping 'Cult' Out of the Case
Watchdog religious group for abusive priests lists Dr. Newton A group that reports on abusive priests of the Orthodox Catholic Church of America lists Father Cassian, formerly known at Straight and at KIDS of North Jersey as Reverend Doctor Doctor V. Miller Newton. Story
FACTNET, the biggest name in cult awareness, carries our Lulu Corter case on its front page
Internationally recognized cult expert Rick Ross carries Lulu Corter story on his front page
The Miller Newton Story by Wesley Fager