| | | |
| --- | --- | --- |
| | ........ | |
For 17 years Mel Sembler ran a program that caused intentional inflection of emotional distress upon tens of thousands of American kids. How dare he sue Ray Bradbury or anybody else victimized at Straight for intentional inflection of emotional distress, and we don't care how outrageous he perceives their activities to be!
.
I hope you get a black eye fighting for something you believe in.
Paul Harvey giving advice to his grandchildren
On September 20, 1988 Pinellas County Prosecutors and Florida's 6th District Court had anti-Straight activist Ray Bradbury railroaded. We must not let them do it to him again.
Prosecutor Bernie McCabe, Sheriff Everett Rice and the Harper Valley PTA

Ambassador Melvin Sembler is suing Ray Bradbury for placing a medical device that once belonged to Sembler on eBay. This is a civil matter and yet Bernie McCabe, the State Attorney, is looking into case and so is Everett Rice, the Sheriff. Both men are Republicans and no, they're not looking at Ambassador Sembler for possibly being negligent with sensitive government material or for being responsible for Straight, Inc.--a criminal activity that was never indicted by the State Attorneys office. And no, they are not looking at the links between their own offices and Straight. They're looking at Richard Bradbury to see if he has committed any criminal action.
It's difficult to find out what's happening down there since Leonard Englander, Sembler's attorney, has convinced Pinellas-Pasco Circuit Judge Walt Logan to sign a temporary injunction against Bradbury. It turns out that what Mr. Bradbury is trying to say, if Judge Logan would let him, is irrefutably true; horrible, but true and documented, partially, in what "professional people are saying about theStraights", about what newspapers have reported and about Straight's court cases:
Lenny Englander,
Kane's Furniture &
Judge "gag order" Logan
On September 11 I was working the crossword puzzle in The Washington Post. Sixty-five down was was "Obstacle to free speech." I immediately thought of "Logan." But it was only three letters. "gag" was the correct answer. Earlier this month Lenny Englander convinced Circuit Judge Walt Logan to issue a temporary injunction against Ray Bradbury to shut him up on the Internet. Just eight months before, Englander had gotten to Judge Logan to shut up another man, Manny Gonzalez, who was exposing Kane's Furniture (another Englander client) on the Internet for alleged fraud. Gonzalez says that somebody in Kane's law firm told him that they were going to put him and his wife in jail. Then they got Judge Logan to issue a temporary injunction and Judge Penick to issue a permanent injunction.
story
Straight, Inc. is indeed a destructive place and Ray Bradbury has been trying for years to shed light on the crimes of Straight that Mel Sembler has yet to face up to, to point out that Mel Sembler and other Straight board members have been hiding behind the skirts of the Florida Holocaust Museum; and to expose the collusion between Straight and Florida state officials who knowingly allowed the abuse to continue. This is a matter of free speech that Mel Sembler has decided to take to a civil court, so be it. Yet Pinellas County Sheriff Everett Rice (R) and Pinellas County state attorney Bernie McCabe (R) have announced that they are looking into the matter for possible criminal acts Mr. Bradbury may have committed. But collusion between the Pinellas County Sheriff's Department, the state attorney's office and the Sixth Judicial Circuit and Straight, Inc. is another part of what Ray Bradbury says he is trying to expose through his Constitutional right to free speech. For example he wants to show that when attorney Walt Logan ran successfully for his judgeship he publicly remarked that he would not take campaign contributions from fellow lawyers. Why? He does not even want the appearance of impropriety to be there should one of those attorneys appear before his court. And yet, other than his substantial campaign contributions to his own campaign fund, Judge Logan's top contribution was the $500 limit from Walter Loebenberg, former president of Straight Foundation and founder of the Florida Holocaust Museum. Two tied as Logan's third highest contributors. One was US Enterprises which is owned by Walter Loebenberg. Further, Judge Logan has expressed publicly that his team sends kids with drug problems to Operation Par almost daily. But Mel Sembler's wife Betty Sembler is on the board for Operation Par, and Chris Yarnold, former director of Straight - Sarasota, works for Operation PAR. Another place Logan sends wayward kids is to Eckerd Wilderness which was started by Sembler's friend Jack Eckerd.
State attorney Bernie McCabe Bernie McCabe (R) is the state attorney for Pinellas County who is currently looking into whether Richard Bradbury has broken any laws in PumpGate. Bernie McCabe was James T. Russell (R)'s chief assistant state attorney. When Russell retired McCabe ran as a Republican for his boss' vacated job and won. According to Florida's Department of State, Division of Elections McCabe's campaign contributors include: former Straight board members Bruce Epstein ($100), Guy Perenich ($100) and attorney Myron Mensch ($100); Myron's brother Richard Mensch who prosecuted Richard Bradbury for breaking into Straight in 1988 ($100); Richard Ripplinger, the assistant state attorney who worked with Richard Mensch in the prosecution of Richard Bradbury in 1988, $1,000; former assistant state attorney and Straight board member Allen Allweiss ($500) and his son, attorney Michael Allweiss ($500); Anthony Battaglia, Straight's former attorney, ($100), Battaglia's law firm ($100), Battaglia's business partner, Aubrey Dicus ($100); former St. Petersburg Police Chief Mack Vines who was a member of Parents Associated Inc., the group formed to investigate HRS investigator Bob Marshall who investigated early reports of abuse at Straight and was fired ($100); former St. Petersburg Police Chief Terry Hensley who became Executive Director of Straight under its new and current name Drug Free America Foundation ($100); Charlie Crist (R), now Florida's attorney General, ($100).
John J. Mulry donated the legal limit of $500. Mulray was formerly Chief Deputy Sheriff for Everett Rice until he resigned from the Sheriff's Department after being charged with drunk driving on Treasure Island. Four months later he wound up working for Bernie McCabe at $40,000 a year as an investigator.
James T. Russell, Sheriff Genung, Louis Kwall & the Dale Report
In 1993 Pinellas-Pasco County prosecutor Bernie McCabe did not investigate Mel Sembler for possibly squashing a state health department attempt to close Straight. But that appears to be a pattern for the Pinellas State Attorney's office. Ten years before McCabe's predecessor James T. Russell took no action when the Dale Report confirmed child abuse at Straight. Read the story of how the State Attorney and Sheriff brought the Straight concept to Pinellas County and how Russell was not about to let anything happen to his baby.
Story
In 1993 Bernie McCabe did not investigate Mel Sembler's possible criminal involvement in interfering with a state health department attempt to close an unindicted criminal activity, Straight, as documented in the Clary Report. But ten years later with Sembler involved in a civil suit with a man trying to make the Clary Report surface, McCabe has decided to investigate that man, Ray Bradbury. This is malicious prosecution of Ray Bradbury. It is prosecution based on political favors. It is prosecution to cover up the state attorney's own failure to investigate Sembler in 1993 over the Clary Report.
Ambassador Mel Sembler, AO Florida election law limits contributions to individual candidates to $500, but there is a loophole. One can donate soft money to a political party and to political action committees (PACs) in much larger amounts. Money donated to a party can be used in various ways including helping finance the campaign of judges which parties find useful since judges have much stricter rules about expressing party affiliations and about campaigning than other politicians. By association, having a Republican governor and having a well-financed Republican Party in Pinellas - Pasco County, Florida helps the candidacy of any Republican politician there from Sheriff, to state attorney to judges. Between 1996 and 2002 Mel and Betty Sembler and their son Brent contributed $100,000 to the Republican Party of Florida. Mel gave another $15,000 to the Republican Fund for the Nineties--a PAC. He gave $10,000 to Lamar Alexander's Campaign for a New American Century (PAC) in Tennessee. Alexander contributed part, if not all, of that money back to the Republican Party in Florida to get Jeb Bush elected (it is not known whether any of that money was used by candidates in Pinellas County). After his unsuccessful bid for governor of Florida in 1994 Jeb Bush formed the nonprofit Foundation for Florida's Future which employed two of his campaign aides. According to a 1998 expose by Florida TV station WJXT, the apparent real purpose of the charity was to keep Jeb's campaign machine going for the 1998 election. Mel Sembler gave at least $5,000 to the foundation. Betty Sembler was Jeb's finance cochairman in 1998. How much of Sembler's soft money was used for the election of Jeb Bush, for judges, for the attorney general, for Sheriff Rice and for state attorney Bernie McCabe, we do not know. We would assume that some of that money, either directly or indirectly, contributed to the election of every judge who ran as a Republican in Pinellas County during that time period specified and that it contributed to the election of Bernie McCabe and Sheriff Rice. The Semblers' specific contributions to state politicians are here:
http://thestraights.net/people/straight-officials/board/sembler/sembler-fl-state-contributions.htm
And to federal politicians are here:
http://thestraights.net/people/straight-officials/board/sembler/sembler-family-contributions.htm
Mel's pattern of buying political influence from the Republicans is further established here:
http://thestraights.net/gop_intro.htm
and here: http://thestraights.net/news/index.htm#italy
Sheriff Everett Rice (R) Like all the other state officials in Harper Valley Sheriff Everett S. Rice is a Republican in a county run by Mel Sembler's Republican Party machine. In 1983 Assistant State Attorney Louis Kwall was one of Russell's principal investigators of HRS-related matters. By 1988 Kwall was in private practice with attorney Raymond Gross who is now a Sixth Circuit judge. Attorney Louis Kwall worked for attorney Everett Rice's successful campaign for Sheriff in 1988 and went on to become chairman of the Pinellas County Republican Party from 1993 to 1994. His wife Jean Kwall is Sheriff Rice's general attorney and also his former business partner. In 1996 Mel Sembler and state senator Donald Smith (formerly secretary for Straight Foundation and husband of Judge Irene Sullivan) cosponsored a fundraising event in Madeira Beach for state House candidate Republican Joseph Smith. Jeb Bush was there. Other official greeters were state Senator Charlie Crist and Jack Latvala, Pinellas Sheriff Everett Rice and Pinellas-Pasco state attorney Bernie McCabe.
Everett Rice was elected Sheriff for Pinellas County in 1988 when he defeated incumbent Sheriff Scott Kuebler and has been reelected every year since. According to data from the Supervisor of Elections for Pinellas County the following contributed to Rice's campaign in 1998 alone (this is just a partial list): Mel and Betty Sembler, $500; Brent Sembler, $200; Leonard and Debi Englander, $50; Walter Loebenberg, former president of Straight Foundation and founder of Florida Holocaust Museum; Anthony Battaglia, Straight's attorney, $250; Battaglia's law firm, $250; Aubrey Dicus, Battaglias's law partner, $400; Terry Hensley, former St. Petersburg Police Chief and former director Straight under its new name Drug Free America Foundation, $100; Fred Kenfield, former Straight board, $70; Kwall and Showers, $300; Allen Alweiss and his son attorney Michael Allweiss, $100 each; Myron Mensch, former Straight board member, $95; Geraldine Mensch, $200; Charlie Crist, $140; Frank Logan $50; Don Genung, $100; Stewart Turley, $100; Bernie McCabe, $150; Republican Executive Committee, $500; Richard Ripplinger, ; Maurice Rothman of Kane's Furniture, $500.
MCTFT, Betty Sembler and Sheriff Rice The Multijurisdictional Counterdrug Task Force Training Office (MCTFT) trains law enforcement and military personnel in state, federal and local governments in America, and police and military officials in other countries throughout the entire world in combating the War on Drugs. The MCTFT is run by the US military through its mighty fighting agent--The Florida National Guard! Prominent on its advisory board is Betty Sembler, President, Drug Free America Foundation, James T. Moore, Commissioner, FDLE (Florida's state police), who has already teamed-up with Betty on at least one initiative and who is on the advisory board for DFAF, Mr. James McDonough, Director, Office Drug Control State of Florida who also sits on the Advisory Board of DFAF, Major General Ronald O. Harrison, Adjutant General of Florida (their national guard) and Sheriff Everett S. Rice, Pinellas County Sheriff's Office. The chairman of the advisory board is Captain Donald R. Martin, head of the training academy for the Virginia State Police. (The Virginia State Police has been a big financial supporter of the Straight-linked PANDAA organization.) MCTFT is headquartered at St. Petersburg College which was just a junior college when the agency was first located near Betty. In by-gone days we at the Oakton Institute have been openly critical of the US government's decision to host a federal program with international reach at a mere junior college. There is good reason to believe that that decision had been influenced because of MCTFT's ties to to America's First Family of the War on Drugs, Mel and Betty Sembler. In 2001 Florida state Senator Donald C. Sullivan (formerly secretary of Straight Foundation) proposed a bill to make Saint Petersburg Junior College a full-fledged university which subsequently it has become. Charlie Crist who is now Florida's attorney general played a role in the renaming too. It is now Saint Petersburg College and University Center. See more here.
Straight, Inc., Suicide, and Pinellas County Sheriff Deputies David Fisher, Ph.D. and Sgt. John H. Bocchichio Straight was so psychologically destructive to its young clients that they had to be watched 24/7, sometimes as they wiped themselves on the toilet to make sure they did not harm themselves. But what was Sembler's plan to make sure these demoralized kids did not harm themselves once they left Straight. There have been 40 known post-Straight suicides. Should Straight be held accountable for any of them? That story is here:
The following link gives the relationship of Pinellas County Sheriff Deputies David Fisher, Ph.D. and Public Information Officer Sgt. John H. Bocchichio to the Straight tragedy. Read the gray area only:
For further reading see collusion between Straight and Florida state officials at:
Why did Ray Bradbury do it? Miller Newton was Mel Sembler's national clinical director at Straight. He got run out of Florida for abusing kids. Follows is Reverend Doctor Newton's track record of abuse at Straight at the the time he left in 1983 :
http://thestraights.net/newton-abuse-at-straight.htm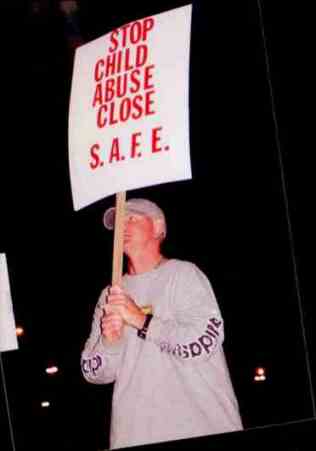 Ray Bradbury spent eight years of his early adulthood closing Straight. Burned out, he has left it to others to continue the fight. But occasionally he shows up to help out. The above photo shows Bradbury at the November 2000 protest of SAFE-Orlando, a second-generation Straight.
In spite of a ton of potential charges, state attorney James T. Russell never did anything about it. So Newton went to New Jersey to set up his own second-generation Straight he called Kids of Bergen County and to launch his own chain of second-generation Straights in cities where Straight had yet to expand to. Quickly all of his expansion programs were closed by the states for child abuse including Kids of Southern California which was closed in 1988. But Sembler and Straight took over those clients and that facility the day Kids closed and operated in California until 1990 when California authorities ran Sembler's Straight out of that state. There are other suspicious correlations that would make a reasonable person wonder whether Newton fully severed all ties with Sembler and Straight when he suddenly left in 1983 as pointed out in the following link:
http://thestraights.net/aarc.html
By 1989 Bergen County prosecutors and CBS' West 57th Street had caught up with Dr. Newton, but James T. Russell and Mel Sembler could not afford him protection in that county in that state. So keeping the same IRS number he changed the name to Kids of North Jersey and moved into neighboring Hudson County. It took ten years for authorities there to catch him and revoke his ability to charge to Medicare. That and over $ 11 million dollars in settlements to former clients for outrageous abuses to them caused Newton to close shop in New Jersey and return to Madeira Beach in Pinellas County--where he has kept a residence all along. He changed his name to Father Cassian and sought a license to treat kids for addictions once again in Pinellas County, but former Kids' survivors who keep tabs on him, alerted locals and so far nothing has come of it. Father Cassian is also being watched by Pokrov, a group that tracks abusive priests at http://www.pokrov.org/ .
ISAC, SAFETY, Pokrov, theStraights dot com and hundreds of citizens including Richard Bradbury are petrified at the thought that George Bush's Faith-based initiative would allow Father Cassian to operate in Pinellas County without licensing from state health authorities. Even without the faith-based initiative we have our doubts that Bernie McCabe would seriously look into Father Cassian should there ever be cause to do so because of Newton's ties to Mel Sembler and Straight. That is why some people keep an eye on the activities of Father Cassian. That is why some people might feel a need to look at his discarded trash. That is why some use their Constitutional right to run newspapers, to protest, and to look through things he throws away.
Ray Bradbury's Watergate: Justice Pinellas County Style
On September 20, 1988 anti-Straight activist Ray Bradbury found himself before Pinellas-Pasco Circuit Court Judge Crockett Farnell. The charge was breaking and entering of the controversial Straight, Inc. juvenile rehabilitation program. Prosecutors were asking for one year in jail. "He 'masterminded' the scheme and harassed the drug-treatment center and its chairman of the board of directors, Mel Sembler...", one said. "This was basically a burglary for sabotage. That's pretty severe. It's not some kid going in somebody's garage and taking a case of beer. . . . They had a very elaborate plan." Prosecutor Richard Mensch must have been especially annoyed at Bradbury. His brother Myron Mensch was on Straight's board of directors!
You might not approve of Richard Bradbury's methods even when fighting a county political machine on the take. But reading this story might help you understand what drives this man to do what he does. story
The last Straight, Inc. closed in 1993, but Betty Sembler is right back at it serving on the board of Operation PAR, an established substance abuse program with a fine record in Pinellas County. Former Straight director Chris Yarnold works for Operation PAR. Hundreds of people including Richard Bradbury are petrified at the thought of Mel and Betty Sembler once again at the helm of another juvenile rehabilitation program. Do the Semblers ever again intend on teaming up with Father Cassian? So we listen to what they say and do and exercise our freedom of speech telling the stories of what happened to us at Straight.
Three years ago Richard Bradbury, while rummaging through their trash looking for documents that could could possibly tip the world off to the formation of another Straight and for documents that could be useful in a class action suit against the state of Florida for collusion of state officials with Straight, found a medical device belonging to Mel Sembler. I suspect he thought that it was a sexual toy. I suspect that he did not know of any alleged cancer. For three years he sat on the pump. One day, perhaps overcome with the accounts of abuse that come forward daily on the Internet, in the debts of his own Straight-induced depression, and wanting to see that justice was done for the survivors of the Straight Holocaust, he, entirely on his own, dreamed up a plan to bring attention to the plight of those who had been harmed in the Semblers' Straight. He placed an ad on eBay hoping it would bring attention to the Straight story. But that part of his scheme was not working. Nobody knew, nobody cared. And then Sembler sued Ray Bradbury. Perhaps Bradbury had sought to draw Sembler out in court; to get him deposed for all the world to read. It made ABC News Tampa and the front page of the St. Petersburg Times and now Pump Gate is spreading like wild fire all over the Internet. And so Pump Gate is bringing the plight of Straight survivors back into the news. This is Richard Bradbury's First Amendment initiative--to expose the abuse, to show the continued suffering, to bring the Semblers to account for what they did.
Leonard Englander. Ambassador Sembler, AO has not spoken publicly about Pump Gate. He uses his attorney Leonard Englander for that. Mr. Englander says, "That's mortifying to think that a medical device, a private personal medical device prescribed by a physician as a result of prostate cancer surgery, is being advertised on eBay for $300,000." The Saint Petersburg Times wrote, "Sembler's attorneys demanded that the man stop. His reply, they say: Pay me $700,000." But can you believe everything Mel Sembler says? Read "a matter of honesty." Now Ambassador Sembler would have us believe that what Mr. Bradbury has done is even more dastardly because he used a private medical device prescribed for an old man riddled with prostrate cancer. If Mr. Sembler does indeed have prostrate cancer, he has my sympathies and I mean that. But for now, his cancer should be referred to as his alleged cancer until the matter can be cleared up through discovery.
I am not calling Mr. Englander a liar here. I'm sure he is repeating out of good faith exactly what his client has told him. But I do have another issue with Mr. Englander. Mr. Englander is no doubt the source for the following statement by the Times, "Sembler's attorneys demanded that the man stop. His reply, they say: Pay me $700,000." In matters of defamation, slander and libel is is customary for the party that feels damaged to send notice to the party he feels is causing the damage, notifying him that the actions are felt to be libelous and giving him a chance to cease the activity and to make amends outside of a court of law. So it was with Mel Sembler. On July 10, 2003 Leonard Englander, representing Mel Sembler, sent a letter to Ray Bradbury notifying him he would be sued unless he signed an agreement to desist. In the agreement under recitals (which are part of consideration), it says that Bradbury has stalked the Semblers (a criminal act). In Section 3 "Acknowledgment and Admission of Activities" Bradbury is to agree that he has intended to cause the Semblers emotional distress, that he realizes his actions has caused them emotional distress, that has has trespassed against them (admission of a criminal act), that his intent on going through their trash was to find articles to place on public display. In other words Englander wanted Mr. Bradbury to admit and sign in a covenant that he had committed criminal activity, that he had wanted to caused the Semblers emotional distress and that it had worked, and that he searched their trash with intent to find things to embarrass them with when that was not why he had gone through their trash at all. In other words the Semblers wanted to go to court. They gave Mr. Bradbury an optional way out that is no option at all.
Before the temporary injunction I was hearing hearsay of wanting $700,000 for the mental distress the Semblers had caused Mr. Bradbury of which part was to be shared with charities working for victims of abusive rehabilitation programs. With gag orders seems like nobody is talking. The Times has reported, "Sembler's attorneys demanded that the man stop. His reply, they say: Pay me $700,000." Lenny, could this just as well have read, "Sembler's attorneys demanded that the man, who had inadvertently found the device while looking for documents verifying the Sembler's culpability for the Straight Holocaust, stop and sign a covenant that he had committed criminal activity, had been looking for articles to embarrass the Semblers with, and had intentionally attempted to cause them emotional distress. His reply, they say: I'm not going to sign a statement admitting that I'm a criminal or any of that other bullshit. Give me $700,000 for the emotional distress the Semblers caused me when they intentionally had me abused at Straight, but give part of it to certain charities that aid survivors of destructive rehab programs like Straight?" Well nobody's talking. I can't tell you if the latter part about splitting with charities is accurate. What was actually said, Lenny, you were there?
But Englander and Fischer have a bigger problem on their hands as Leonard Englander becomes personally and inexorably sucked into this unfolding drama. Two summers ago this reporter participated in a protest of DATIA in Washington, DC. DATIA is the nation's premier drug testing association and it was having a training conference on the heels of the recent US Supreme Court decision to allow for suspicionless drug testing of students involved in any school activities. We were protesting because the court had been influenced in making its decision by an Amicus Curiae Brief filed with the court that was signed by prominent American drug policy advisors. We were protesting because many of the signers are tied to Mel and Betty Sembler and they are also tied to the drug testing industry meaning the more kids are drug tested, the more money they will make. New Jersey attorney David Evans is the author of the brief. The organization that Evans worked for is partially funded by Straight under its new name--Drug Free America Foundation. When David Evans came out of the conference he took a copy of all of our handouts and kept telling me that I'd better be careful of what I said about him. I was happy that Mr. Evans had taken copies of all my fliers because I knew that he would read everything I wrote twice looking for a hook to sue me on. But what he found was the irrefutable facts that Straight is a terrible place and that Mel Sembler claims he is responsible for Straight. So know I know that David Evans knows.
Lenny Englander's involvement strikes home deeper than David Evan's. Like David Evans, Lenny Englander also has to read everything I write twice for the reason stated. Like David Evans he also now knows who Straight is and his client's involvement in it. The facts are irrefutable. One thing Mr. Bradbury is trying to do is point out all the former Straight board members who are now board members on the Florida Holocaust Museum. Leonard Englander's problem is that he is also a member of the Florida Holocaust Museum. If he has information that fellow museum board members are tied to a very destructive organization, Straight, does he not have an obligation to bring it to the attention of the board and to request that these individuals be removed. As far as we know Mr. Englander has not done that; instead he has sought and gotten a temporary injunction to shut Bradbury up so that he will not tell the abuses of Mel Sembler and his involvement with the Holocaust Museum. That is Leonard Englander's predicament as he is quickly finding himself becoming a part of the Straight story.
They're shooting the messenger The following link describes some of the alleged abuses of children at Straight's flagship concentration camp in St. Petersburg:
And yet St. Petersburg police officers routinely captured Straight escapes and took them right back to Straight for more criminal abuse. Sheriff Rice why didn't you make an arrest in 1990 after Karen Norton was awarded $721,000 for being thrown against a wall by a Straight director? And why did you let Miller Newton leave Florida rather than arrest him. Here was his track record upon leaving:
So there you have it. For 17 years Straight committed an unspeakable Holocaust against American children under the auspices of the Pinellas County state attorney, Police Department and Sheriff. Why did these two offices do nothing to stop the abuse? Why instead are they now investigating the the messenger? This story is not about a medical device or the invasion of privacy, it is about criminal, organized child abuse and the collusion of state authorities with a never indicted criminal entity especially the collusion of law enforcement, the states attorney and the judges.
Richard M. Baker (R), the Mayor of Saint Petersburg. The Bradbury matter should be a matter for the internal affairs of the Sheriff's Department, the Police Department and the state attorney's office, but they themselves are part of the problem, so it needs to go up to the next level--the state Attorney General and the Florida Department of Law Enforcement (Florida's state police). When law enforcement tries to arrest a citizen who is trying to expose law enforcement for collusion with a criminal activity, it spells scandal. One would think St. Petersburg Mayor Richard M. Baker (R) would demand an investigation to stop any more embarrassment, to keep it in Pinellas County, but he can't because he's part of the problem too. He's on the advisory board for Straight (Drug Free America Foundation).
If Mayor Rich Baker can't stop the scandal, perhaps he could turn to the local Republican party that got him elected to help, but he can't. Sembler's friend Jack Eckerd once ran unsuccessfully as the Republican candidate for governor against Bob Graham. Eckerd was the former chairman of the Florida Republican Legislative Campaign Committee. W. J. "Jack" Latvala chaired the statewide Young Republicans organization while at Stetson University and later became the executive director of the state Republican Party in Tallahassee. When Eckerd wanted more GOP candidates elected to the state legislature he hired Latvala in 1979 and moved him to Pinellas County. Latvala founded a very successful direct-mailing company that included many companies and elected officials like George Bush and Connie Mack as clients. Latvala's wife Susan (R) is on the Pinellas County Commission. She is also on the Advisory Board for Straight (Drug Free America Foundation).
James T. "Tim" Moore, Florida Department of Law Enforcement. James T. "Tim" Moore is Commissioner of the Florida Department of Law Enforcement (Florida's state police). It is his job to investigate the Pinellas County Sheriff's Department and the Saint Petersburg Police Department for possible collusion with Straight. But he is on Straight's advisory board (Drug Free America Foundation).
Charlie Crist (R), Florida's Attorney General. But Charlie Crist is Florida's Attorney General. And like everybody else Charlie Crist is in Mel Sembler's pockets too:
The Florida Senate, House, Drug Czar, and Department of Juvenile Justice. There are four remaining offices that could investigate the matter before it reaches all the way to the governor. Since Straight involves juvenile justice the Department of Juvenile Justice could possibly decide to investigate. But W.G. "Bill" Bankhead, the Secretary for Florida's Department of Juvenile Justice, is on the Advisory Board for Straight (DFAF). Since Straight deals with drug rehabilitation, James R. McDonough, Florida's drug czar, would be interested in the scandal. But James McDonough is the the Advisory Board for Straight (DFAF). Florida's Senate which oversees the Office of Children and Families could be interested but former state senator Donald Sullivan who was on the senate's committee to oversee OCF is a former Straight board member, and besides, Toni Jennings, former president of the state senate, is on the Advisory Board for Straight (DFAF). That leaves the House and House member Rudy Bradley who is on the Advisory Board for Straight (DFAF).
Jeb Bush (R), the Governor of Florida. So that only leaves the governor--Jeb Bush. During Yom Kippur at Temple Beth El on September 14, 1994, while he was treasurer of the Florida Republican Party, Mel Sembler showed-off his latest catch--a white yarmulka-wearing Jeb Bush. After losing the 1994 race, Jeb founded the Foundation for Florida's Future--a charity to keep his political machine alive until the next election. Mel Sembler was one of the major financial backers for the charity. Betty Sembler was his finance cochairman in 1998. Today he is on the Advisory Board for Straight under its new name Drug Free America Foundation (DFAF) along with his wife Columba.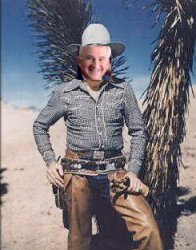 Melvin "JR" Sembler
Ambassador Mel "JR" Sembler was guest speaker at the Suncoast Tiger Bay Club last Spring when, during questions from the audience, he was asked about Europe believing "jingoistic cowboys" were running US foreign policy. "They don't get it," Sembler said. "You have a President and an administration that does what they say they are going to do." [St. Petersburg Times, 5-29-03, pg. 3.B]
On September 8, 2000 Pinellas-Pasco Chief Judge Susan Schaeffer had been the guest speaker at the same Suncoast Tiger Bay Club when she acknowledged that there were problems with the 6th Circuit. She noted that out of 55 judges, only two were black. She also acknowledged that some judges had run openly on the Republican Party ticket, though no Democrats had. She wasn't necessarily referring to the likes of Pinellas County Judge Karl Grube who had been registered as ``non-partisan`` for for as long as anyone could remember until the day Governor Bob Martinez (R) considered him for a circuit court judgeship. Next day Grube switched to Republican but switched back to "non-partisan" after the local press got whiff of what he was doing. She was though referring to the likes of Judge Irene Sullivan (R) whose husband Donald Sullivan, MD was former Secretary for Straight Foundation. Prior to publication of the Clary Report which insinuates that Mel Sembler and un-designated state senators quashed an effort by HRS (now Office of Children and Families) to close Straight in 1989, Don Sullivan resigned from Straight and ran successfully as a Republican for state senator jockeying himself onto the Senate's Children and Families Committee which oversees Office of Children and Families. In 2002 Don Sullivan was being considered as top GOP in Florida. Irene Sullivan openly ran as a Republican for a judgeship in 1998. According to the Florida Department of State, Division of Elections Irene Sullivan received $1,000 from Mel and Betty Sembler in four separate $250 donations between 1997 and 1998. Walter Loebenberg donated $500 to Ms. Sullivan's campaign in 1998 and $250 in 1997. Former Straight board members or advisory board members attorneys Guy Perenich and Myron Mensch, Dr. Bruce Epstein and wife Amy, and Mel Gross and Raymond Bourgholtzer threw in $650 combined. DFAF Advisory Board member Susan Latvala and her husband state senator Jack Latvala donated $550 between 1997 and 1998.
Judge Sullivan attended Betty Sembler's 70th birthday party where she was asked to contribute money to Straight (DFAF) in lieu of a gift. In 2003 she and Don, along with retired Pinellas- Pasco Circuit Judge David Seth and Joan Walker, and former Straight board member, now director of Florida's Holocaust Museum, Dr. Bruce Epstein, flew to Rome to attend Mel and Betty's 50th wedding anniversary.
So that brings us up to the US attorney. But who's he going to believe. Anthony Battaglia, Straight's attorney, chaired the planning board to build the US Court House where the US attorney resides. Besides former DEA head Thomas Constantine is on the Advisory Board for Straight (DFAF) along with former White House Drug Czar and Founding Director of the National Institute on Drug Abuse, Robert DuPont. And Robert DuPont's business partner is former DEA head Peter Bensinger. Shown here are all the Advisory Board members for Straight (DFAF).
Summary and conclusions
1. Mel Sembler was the finance chairman for the national Republican Party. Mel Sembler is Mr. Republican Party in all of Florida, more especially Pinellas County. Betty Sembler was Governor Jeb Bush's finance cochairman. The governor is on DFAF's (Straight's) Advisory Board. Straight is a business with a past and there are a lot of Republicans who do not want the world to know it.
Ray Bradbury advertised for sale on eBay an item that used to personally belong to Ambassador Sembler but had been discarded by him. Ray Bradbury feels he has a mission to tell the world about Straight and the plight of its survivors and has used his First Amendment right to free speech to do it. Ambassador Sembler feels what Bradbury has done is offensive and an invasion of his privacy so he is suing Mr. Bradbury. OK. But why are Bernie McCabe and Sheriff Rice looking into the matter? To Mr. Bradbury we say you have a real concern being investigated on two criminal fronts. But if it's any consolation to you, know that Sheriff Rice can not run for reelection next year since he has served the maximum number of terms allowed by law. Therefore he no longer needs the Republican Party or Mel Sembler's money, so we don't think he will have the heart to drag his political career into this. Therefore we conclude that Bernie McCabe is the man you should be most concerned with.
2. I know this all reads like Stepford Wives or a bad Dallas TV script; but it's not Ray Bradbury's science fiction. It's Straight's Ray Bradbury who says he was abused in Straight and that he was brainwashed into abusing others. And it's Straight's founder Mel Sembler, the JR Ewing of the Peyton Place of American politics--Pinellas County Florida. If anything is clear about these Harper Valley Republican hypocrites, it is this: there is simply no way Ray Bradbury or anyone else working to expose Straight can receive a fair trial in all of Florida.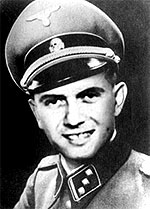 The Angle of Death
Dr. Josef Mangle was not a medical doctor at all. He was a medical anthropologist. Father Cassian sometimes claims to be a medical anthropologist.
The National Institute on Drug Abuse, under direction from the US Senate, notified Straight's immediate predecessor The Seed that it would have to get signed consent forms from clients and their parents acknowledging that Seed clients were participating in human experimentation (e.g. brainwashing). The idea of informed consent for human experimentation dates back to the The Nuremberg Code of 1947 which forbids medical experimentation on humans without their explicit consent. It was developed because of what Josef Mengele and other Nazi doctors had done to Jews. When Josef Mengele drowned in South America Israeli officials were dispatched to examine the remains. They were satisfied that the dead man they were looking at was indeed the body of the notorious Angel of Death. No doubt his dental records played a major role in that identification. Suppose a survivor of Auschwitz happened upon the bridge of Mengele's two distinctive front teeth and auctioned them off on eBay for the purpose of bringing attention to The Holocaust. Well there would be no need to bring attention to The Holocaust because everyone recognizes that The Holocaust happened and that it is the worst program ever performed by man upon his fellow man. But people have auctioned off teeth before. Why just the other day Elvis Presley's teeth were back on sale on eBay.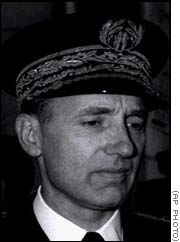 Maurice Papon
In 1961 Maurice Papon was Chief of Police for the city of Paris, France.
The Straight Holocaust is nowhere to any degree as grand as the Nazi Holocaust against the Jews, neither in scale nor depravity. Nevertheless it did occur and it is grand in scale with perhaps as many as 50,000 former clients. So there is a need to exercise free speech so that the world will know; so that it will stop and never again happen. In 1961 Maurice Papon was Chief of Police for the city of Paris, France. In 1998 at age 92 he was sentenced to 10 years in prison, but last September 18 he was released due to a medical condition. The Anti-Defamation League was affronted; the Simon Wiesenthal Centre issued a press release condemning French authorities for releasing him. Why were the Jews and Wesley Fager so concerned because an old man with a medical condition was being released from prison. Whatever he did, he certainly could harm no one else? The photo at right is not of Maurice Papon, Police Chief of Paris from 1961-62. It is of Maurice Papon, Police Chief of Bordeaux, France from 1942-44. He was a Nazi sympathizer in the Vichy government who signed the deportation orders that sent 1,690 Jews from Bordeaux to Germany with most of them deported to Auschwitz. I am sorry Maurice is old and has a health condition, but then that does not excuse him for what he did in his past.
Richard Bradbury was rummaging through trash seeking documents to verify the Straight Holocaust. He has probably found documents, but one day he found a personal item belonging to Mel Sembler. It was not his front teeth, it was a medical device. He placed an ad to try to bring attention to the Straight Holocaust and to the plight of Straight survivors. This is a matter of extreme child abuse and free speech. Mr. Sembler's former pump really has little to do with it and it's a damn shame that it took a discarded medical device to break the story.
As far as getting a permanent injunction against Ray Bradbury, Bradbury has real problems. Judge Penick who signed the permanent injunction against Manny Gonzalez has publicly announced that he has prostrate cancer. Furthermore, the following contributed to Judge Penick's war chest in 1998: former Straight board member Myron Mensch, $100; former Straight board member Allen Allweiss and his son, $100 apiece; Kwall & Showers, P.A. and Jean Kwall gave $100 each (Jean Kwall is Sheriff Rice's counsel; her husband is former chairman of the Pinellas County Republican Party); and Battaglia's law firm, $100 (Anthony Battaglia is Straight's former attorney).
Pinellas-Pasco Circuit Court Judge Anthony Rondolino has been randomly selected to handle Ray Bradbury's trial. In 1992, Tampa's Channel 13 Eye Witness News handed then White House Drug Czar, the former governor of Florida, Bob Martinez (R), the minutes from a Straight board of director's meeting which recorded that "John Martinez, former governor of Florida, will work with Straight on our licensing issues." When asked by Channel 13 News whether this was he, Martinez would make no comment. Anthony Rondolino was appointed to his judgeship by Governor Martinez. Worse yet for Bradbury, Judge Rondolino is not a proponent of free speech. A 2000 audit by the City of Clearwater, Florida found that a city official had used city phones for personal use including some calls to his private business in Central Florida. This led to the St. Petersburg Times suing the city to release e-Mails that the city official and another city official had sent and received. The city released some of the e-Mails but withheld those the two officials declared were personal. Judge Anthony Rondolino agreed ruling the law does not apply to personal correspondence unrelated to work. Clearwater City Manager Bill Horne agreed with Judge Rondolino saying that taxpayers should trust public employees to do the right thing. "I think that's why we're held to a higher standard," he said. "You are supposed to trust us and we are supposed to perform up to that standard." But in 1987 Michael Kenton, then the environmental management director for the city of Clearwater, passed up a chance to buy Coopers Point for the city for $1 million. Cooper's Point is a mangrove swamp that could be used as a public park. Instead, he approached the Sembler Company which bought it for $1 million and almost sold it to the city for $2.6 million until the local paper caught wind. The upshot, Sembler only got $1.95 million and Kenton lost his commission.
As far as Kane's Furniture it will be interesting to see what Charlie Crist does.
Mr. McCabe, Sheriff Rice and the entire Sixth Circuit perhaps you do not believe in the supernatural but I believe Jesus Christ was addressing you all 2004 years ago when he said:


.And why beholdest thou the mote that is in thy brother's eye,
but considerest not the beam that is in thine own eye?
_________________________________________________
.
| | |
| --- | --- |
| Where do we go from here? | ............ |
Click here to find out what must be done.
.
Sheriff Rice can be reached through his Public Information Officers Ms. Mary Anne Pasha or Mr. Tim Goodman at:
mpasha@pcsonet.com or
tgoodman@pcsonet.com
(727) 582-6200

Bernie McCabe can be reached at:
PO Box 5028
Clearwater, Fl. 33758
Attn: state attorney Bernie McCabe
727.464.6221
For the complete Straight story go to www.thestraights.net

FOOTNOTES:
Saint Petersburg Times, 1-20-78, p. B1]
Saint Petersburg Times, May 7, 1978, p. 3b.
Saint Petersburg Times, March 3, 1978, p. 3a; March 19, p. 23; March 24, p 3b; May 7, 1978, p. 3b.
Saint Petersburg Times, 12/4/77, p. 2B
Saint Petersburg Times, Feb. 3, 1978.
Saint Petersburg Times, 4/30/78, p. 15B
St. Petersburg Times, 9-19-83, p. b1. West 57th Street 1-21-89, "Kids of America: Caring and Concern."
You are the visitor since 9-17-03 1330 EST