the Straights dot com editor Wes Fager speaking at The 2nd Int'l Conference on Adolescent Treatment Abuse, June 8-9, 2003, St. Petersburg, Fl. [Professor Arnold Trebach on left]

Best. Quote. Ever. Headline on Wes' comment to Washington Post. swamp city

Agity Hero of the Year 2002
(web division): Wes Fager, for his tireless efforts to bring the Straight, Inc. story to the public

"Swamp City is all over PumpGate: [quoting Wes Fager] 'The story is not about a man's penis pump -- it's about child abuse."
Wonkette!
"In honor and appreciation of the heroic effort in the cause of saving children from institutionalized abuse; and in memory of those hurt most by it, we survivors present this award to Wesley Fager - 2002".
The 2002 Richard Bradbury Award for Heroism
"FAGER, WESLEY M., author, editor. . . Author: A Clockwork Straight, 2000. . . Avocations: .exposing destructive, mind[control] cults. . ." Marquis Who's Who in America, 2002
About the editor, Wes Fager
"They [stories compiled by Wes Fager] are stories of suicides and attempted suicides, rapes, forced abortions, molestations, physical abuse, lawsuits, court testimonies, and extensive documentation of profound psychological abuse at Straight chapters all over the country." Radley Balko, FOX News
"Wes has become an expert on such matters . . . he worked with me in developing a conference that would expose harms done by these programs." Arnold Trebach, J.D., Ph.D., Professor Emeritus of Law and Social Justice, American University, Washington DC, author and former head of the Office of Civil Rights, US Justice Department

"Thanks to Wesley Fager for commemorating the victims of this abuse, who died for reasons unknown, but whose deaths should not go unacknowledged." StantonPeele, J.D., Ph.D., and world-renowned author on addictions
"The legal battle has been covered extensively on thestraights.net, a site run by Wesley Fager, 58, of Oakton." . . . "The story [says Fager] is not about a man's penis pump--it's about child abuse." Richard Leiby, The Washington Post
"[Ambassador Sembler's] holy image [of Straight] is compromised by Wes Fager, a father who made discovering the truth about Straight his crusade. . ."The Semblers should be in jail for what they did. But how could that be possible since the people who should investigate them sit on the Advisory Board for Drug Free America Foundation [Straight]?" Fager concludes." Stefania Medetti of la Rebubblica, Italy's top selling newspaper
"Articles about the purloined pump [Ambassador Sembler's penis pump] have been published in the St. Petersburg Times and the Washington Post, and there's a blog called Pumpgate [published by Wes Fager] with links to court documents and quotes from the players." St. Petersburg Times front page article Nov. 12, 2006.
.

---
They don't care about civil liberties or our nation's children. . . They only care about getting rich . . .
Straight cofounder Betty Sembler writing about groups she says are hoping to profit from drug legalization. From a letter dated 07-06-04 to a US Representative
.
Dr. Miller Newton, Mel Sembler's
national clinical director at Straight,
settles for an undisclosed sum
01-25-07 In the ealry 1980s Reverend Doctor Virgil Miller Newton was the national clinical director for Straight, Inc. until he fled Florida on the heels of criminal and health investigations for child abuse. con't
updated 1-25-07
PumpGate: Sembler Caves
12-28-06 The long awaited trial was to have occurred on Feb 12, 2007.[
con't
]
.
Ray Bradbury prepares to enter the courthouse on Jan. 25, 2007 carrying his appeal to Judge Shames' ruling that rummaging through the trash is stalking. Where's the outcry from law enforcement and the press?

1-25-07 Bradbury files appeal. Mel Sembler dropped his case against Ray Bradbury on Dec. 28, 2006. But he left one element in and Judge Shames ruled on it. Rummaging through Sembler's trash is stalking. Ironically, the Semblers left in the one piece that is sure to keep PumpGate in the public eye for ever--can cops and reporters rummage through your trash. Will FBI agents be jailed for stalking terrorists if they lift DNA off a discarded cigarette? Will thousands of convicted drug dealers be released on appeal because of evidence gathered through the trash. Has Judge Shames written new law? On Jan 25, 2007 Ray Bradbury filed an appeal with the clerk's office to stop this outrageous ruling. See Notice of Appeal 1 2 3 4 and Amended Notice 3 4

12-29-06 The Huffington Post: Penis Pump Case Goes Limp, But Serious Issues Remain by Maia Szalavitz link

01-02-07 Transcripts of the concession hearing 12-28-05 link

12-29-06 The St. Petersburg Times' coverage of the capitulation by the Sembler camp link

12-29-06 Corrected St. Pete Times article link

updated 01-07-07 Blogs on the concession DailyRotten PenisPumpExperience LiveJournal RayleneFlaugher chatter zinsoprods teaoodle Majikthise penis pump PeaceTrain sexo penis-enlarge TrailRank Bot fornits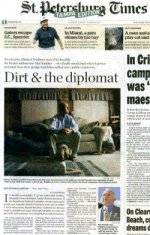 11-12-06 Dirt & the diplomat by Lenora LaPeter: The St. Petersburg Times' front-page story on PumpGate. our editorial special report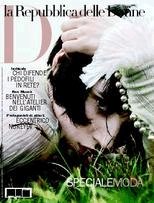 la Repubblica, Italy's biggest selling newspaper, reports on Sembler's Straight program and links to us 9-16-06 story
01-16-07 Pathway Family Center, a second-generation Straight, to expand to Porter County, Indiana amidst controversy story
01-07-07 Database of Publicly Accused Priests in the United States link
01-04-07 Ching Chang Charlie, an editorial by North Country Gazette link
12-29-06 The Trouble with Troubled Teen Programs: How the "boot camp" industry tortures and kills kids by Maia Szalavitz in the January 2007 issue of Reason Magazine. Ms. Szalavitz's article traces the controversial teen help industry from Synanon Church through Straight to WWASPS and modern-day boot camps. Bradbury and Sembler are in it. What a chilling legacy Mel and Betty Sembler have wrought upon this land of ours. on-line version
12-28-06 PumpGate: Marlene McCord's deposition, part 1. page 1 pages 2-5

12-15-06 PogoWasRight, a blog dedicated to privacy issues, picks up on Sembler's penis pump claim link
12-15-06 "Mel Sembler's Penis Pump, Privacy Claim Headed To Trial" North Country Gazette
12-15-06 PumpGate tagged in ZoomClouds link
12-13-06 More legal woes for Ambassador Sembler. It appears that Jeff Fisher of Wellington, Fl. is suing Sembler, Straight, Inc. (under its current name DFAF) and a Dr. Joseph Klock in federal court in Virginia on RICO charges. link
12-13-06 The coronation of King Charles of Florida has been dropped. For tickets costing up to $500,000 you could have gotten your picture with governor-elect Charlie Crist, engraved cuff links, a tote bag and a silk. Brent Sembler co-chaired the proposed gala events. The proposed coronation caused such a media backwash that King Charles to be has decided to cut out the inaugural ball altogether and just have a prayer breakfast. story
11-15-06 Mel Sembler and the women in his life by Wes Fager story
updated 11-18-06 : 1100 Georgia state Rep. says Sembler's deal seems fishy. Wes Fager responds to Creative Loafing. link
11-14-06 Huffington Post responds to Times' expose to remind us of the damage done to thousands Read The Ambassador's Penis Pump and The Damage Done by Maia Szalavitz
SERIES: Lenny Englander, Charlie Crist, Judge Logan & Kane's™ Furniture
09-21-06 Englander's engineered gag orders onBradbury (Straight) and Gonzales (Kane's™) and how gubernatorial candidate Charlie Crist plays in this by Wes Fager. link perma link
09-26-06 Old case of Crist's resurfaces: It involves campaign donations & a settlement with Kane's™ Furniture by Steve Bousquet, St. Pete Times
09-27-06
"Kanes Furniture Fraud" site back up.
Donald Rehm
11-16-06 A petition: Straight, Inc. survivor's letter to Nancy Regan, George Bush, et. al. requesting acknowledgement and an apology petition
11-14-06 Amorous Propensities, a forum on "sexuality in its amusing, unexpected and baffling forms", links to The Times article on the ambassador's penile pump link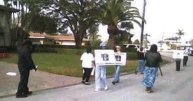 Dateline Treasure Island, Fl., 3-15-04. About 15 members of the Uhuru, (a political group seeking social justice for black Americans) picketed the US residence of Ambassador Sembler calling him a racist. STORY
10-23-06 Sembler's shameful dalliance with political gadfly Doug Guetzloe by Wes Fager. The Orlando Sentinel calls him "the king of sleaze campaigns" whose stock and trade is "politics of the gutter," and it wants to know "who pays to support his tactics that divide and embarrass this community." Well we happen to know that Sembler Company does for one. This is an incredible story. blog Related: 11-16-06 An editorial: The timing of Doug Guetzloe's announcement that he has cancer. story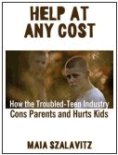 Wanna' learn about Straight and WWASPS? Order Help at any Cost: How the Troubled-Teen Industry Cons Parents and Hurts Kids by Maia Szalavitz.
endorsements order
VIDEO: Ray Bradbury protests SAFE (a 2nd generation Straight in Orlando) link
Straight founder Am. Melvin Sembler's scheme to get US taxpayers buy a $113 million mansion in Rome and name it for himself! indymedia blog
Sembler is now saying he wasn't in on the day-to-day operations of Straight. I've got real problems with that blog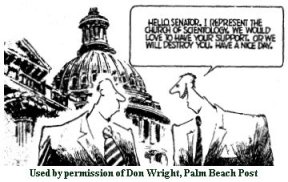 Yer dern tootin' Mel Sembler knew of Straight's abuses link
10-27-05 Mel and Betty Sembler: issues with human rights and civil liberties link


Sembler influences local politicians link1 link2
Am. Melvin Floyd Sembler, AO
WHY GEORGE BUSH SENT HIM HOME

An inexperienced, sad old man who can't even speak Italian who bought his way in only to become an embarrassment to the Bush administration.
Japan Today, Japan's leading international news network, reports on Sembler's abuse of American kids link
Cuba's Prensa Latina and Radio Cuba carries John Gorenfeld's article on Ambassador Sembler's private Abu Ghraibs article PL front page radio cuba escambray
Peace Reporter joins Carta, another Italian magazine, to report on Sembler's abuse of American kids Peace Reporter Carta Balaboitt
War Without End the global war against terror from a British perspective Republican child abusers His own Abu Ghraib
Fox News report on the Semblers and child abuse in Italian Carta fisicamente
Danish Drug Users Union on Kids and Straight
link
War Crimes on Straight -- English link
Jolt forum (UK) link
War Without End (British) link
ANNOTICO Report
(St. Louis USA)
side6: (Denmark?)
Italian Italy Indy Media
Fuoriregistro (Italian) translation
Polunatic, a Canadian blog link
Mike Davis calls people responsible for Straight and its spinoffs war criminals and calls for filing paperwork with the UN Human Rights Commission. He says that those responsible "should see War Crimes Tribunal charges pending." link
German Deusch indymedia
USA 12 Forums
USA Rigorous Intuition Board
USA Peace Corps
International News Tracking Log
USA Barcopnation
PumpGate, Ambassador Sembler's lawsuit against anti-Straight activist Ray Bradbury, who tried to sell on eBay the Ambassador's discarded penis pump, has been told in publications from The Washington Post to magazines in Norway and the West Indies, to blogs like Wonkette all over the world. PumpGate links
Montel Williams and the straw that broke the camel's back
link
12-24-05 Mel Sembler is one big hypocrite--Sembler's op-ed on human rights by Wes Fager op-ed
10-29-06 Angelo Cappelli's secret weapon by Wes Fager blog
10-26-06 Crist Denies Trysts, GOP frontrunner: I have never had sex with a man by Bob Norman News Times Broward-Palm Beach
10-24-06 Sembler's proposed $600 million complex in DeKalb County, Ga. blog
5-01-05 PumpGate becomes bad business for Sembler Company: the snowball is growing link
10-17-06 Paul Bishop, The Franklin pedophile ring and Straight Twenty years ago a boy named Johnny Gosch was kidnapped from his Des Moines, Iowa paper route. Could he be George Bush's pool reporter Jeff Gannon, an alleged male escort? And what does a politically-connected pedophile ring, Paul Bishop and Straight have to do with any of this? story PermaLink

10-17-06 INFORMATION REQUEST: If you have any information on a PI named Paul Bishop who was allegedly used by Straight-Springfield to retrieve runaways, please send your information, in confidence, to wesfager@thestraights.net.
10-22-06 Tough-love' programs prey on parents' fears StarPress
10-13-06 Pathway Family Center (a 2nd gen. Straight) trying to expand in Indiana story
10-06-06 The Church of Scientology™ rewrites its history of Mark Foley by Wes Fager story
10-10-06 Has Sembler violated Florida election laws? link
10-19-06 humor: Hillary for President in 2008 commercial
12-02-05 Sembler Company CEO Craig Sher doesn't think $500 contributions from Mel Sembler and gang can influence politicians. We disagree. story
5-16-06 Have the Sembler's violated medical privacy? link
10-15-06 Fuoriregistro, an Italian blog, covers the Sembler story link
10-15-06 Politica OnLine, an Italian blog carries series on Ambassador Sembler's machinations link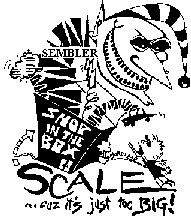 12-28-05 SHOP IN THE BOX: Sembler's Gas Light Mall opposed in Atlanta
link
10-15-06 Wot Is it Good For covers [sic] "uber-freak" Mel Sembler and his penis pump blog
10-10-06 Joe Lieberman is running with a bad crowd by Lindsay Beyerstein. Beyerstein's blog
10-15-06 Scientology™'s Narconon™ trying to establish drug treatment facilty in Leona Valley, Ca. ReligionNewsBlog

10-10-06 Jeb Bush praises Scientologists, George appoints a Moonie link
10-04-06 The St. Pete Times knew of some Foley emails last November but did not report. Read their explanation and our response. here.

A major development in the Straight saga

updated 12-24-05 For 30 years Mel and Betty Sembler have been bragging that they founded and were the principal movers behind Straight, Inc. Now, with the sudden resurgence of former clients coming forward to expose the horrors of Straight, Mel Sembler has declared he and Betty had nothing to do with the day-to-day operations of Straight. We have factual reasons to be skeptical of his assertion. Furthermore, we feel there is no way in hell the two could not have known of Straight's abuses.
10-03-06 "Foleygate" may derail Republican ticket in Florida
by Andy Martin . .At the beginning of last week (September 25th) the question of which which Florida Republican was "gay" did not involve US Representative Mark Foley. Rather, interest was focused on gubernatorial candidate Charlie Crist. story
09-29-06 Was a young Charlie Crist ever in a drug rehab? story

09-30-06 Mel Sembler's penis pump: Samsara's Buddhist notes
.
09-29-06 Rolling Stone: Inside Scientology Unlocking the complex code of America's most mysterious religion story
.

09-29-06 Jeb's Little House of Horrors on SWEDISH MEATBALLS CONFIDENTIAL The torture, his penis pump and all.
.
09-29-06 Calif. High Court Slaps Misuse of Anti-SLAPP Laws law.com
.
09-24-06 The Penis Pump, the Ambassador and our Medical Privacy Huffington Post
09-24-06 Lieberman's Fundraiser Ran the Abu Ghraib of Rehab by Lindsay Beyerstein. In the fall of 1990 Professor Barry L. Beyerstein of Simon Fraser University in British Columbia, Canada, at the invitation of Straight, Inc., visited the Straight treatment camp in Springfield, Virginia and reported his findings in a report titled Thought Reform Tactics: The Road to Hell is Paved with Good Intentions. Now daughter Lindsay Beyerstein has a view choice words of her own about thought reform, Ambassador Melvin Sembler, AO and his discarded penis pump in Lieberman's Fundraiser Ran the Abu Ghraib of Rehab.
10-01-06 "Straight" Sicko Raising Funds for Lieberman and Libby Karena's blog
09-29-06 Gabe Cazares dead story
09-30-06 The News Blog carries Beyerstein's article on Lieberman, Sembler, Straight and the penis pump link

09-29-06 ANTI-SLAPP LAW PLAYS ROLE IN DISMISSAL OF TWO DEFAMATION LAWSUITS Gannett Legal Watch
.
09-29-06 SLAPP Happy: Corporations That Sue to Shut You Up by Source Watch, a project of the Center for Media & Democracy link
.
09-28-06 FIRST AMENDMENT PROJECT: The Anti-SLAPP Resource Center link
09-28-06 States with anti-SLAPP laws Wikipedia
.
09-28-06 Noerr-Pennington doctrine in federal antitrust law--the anti-SLAPP equivalent in federal courts Wikipedia
.
09-28-06 All States Need Slapp Suit Laws by Stuart Lieberman, Esq. Realty Times

09-28-06 WWASP Slammed by US court of Appeals by Paula Reeves WWASP critic Jeff berryman vindicated. link
09-18-06 Ambassador Sembler finally deposed in PumpGate. We'll post transcripts as soon as they become available.
09-27-06 Jesus' General on Lieberman and Sembler link
09-17-06 Scientology™ Cruises Along, Thanks to Command Hypnosis The Best Way to Make a Million? Start Your Own Religion by Tom Glaister in ConsumerAffairs.com.
08-26-06 HAPPY BIRTHDAY PUMPGATE Today, Aug. 26, 2006, marks the third year of PumpGate, Ambassador Mel Sembler's civil trial to reclaim his discarded penis pump from Ray Bradbury. story
2-18-06 Szalavitz on The Brian Lehrer Radio Show Maia Szalavitz, author of just released Help at any Cost, was a guest on WNYC Talk Radio on Feb. 17, 2006. audio download MP3
08-26-06 Protect your medical privacy at healthprivacy.org
7-22-06 Growing Together closes--suddenly The Straight-legacy program Growing Together in Riviera Beach, Florida closed suddenly on Saturday July 8, 2006 citing the usual financial difficulties. Last year GT sold its donated building in Lake Worth, Florida for $1.5 million. GT parents are trying to operate the program themselves. story
8-07-06 Bundling: Buying votes in Florida Miami Herald
7-22-06 Penis Pump Trial Date Set A trial date has finally been set in the case of former US Ambassador Melvin Sembler against Richard Bradbury for allegedly trying to sell the ambassador's discarded penis pump on eBay. The date is Feb. 12, 2007. It is anticipated that a large number of former inmates from Straight and its legacy programs will be on hand to see the man responsible for their torture in the name of drug treatment.
7-22-06 An aging ambassador passes on political influence buying to his son Mel Sembler selects his son Brent to raise money for Charlie Crist's governership run. story
7-22-06 St. Pete city council ignores concern of its citizens The St. Petersburg City Council, ignoring concerns of its citizens, has voted to send another controversial Sembler development project to state planners for review. story1 story2
5-16-06 Have the Sembler's violated medical privacy? Well Mel Sembler is suing his former employee Ray Bradbury for violating his privacy. In the process has Sembler used medical privacy records obtained from Straight against Mr. Bradbury? And if so how many other former clients are the Semblers holding medical data on? story

1-22-05 MELVINSEMBLER DOT COM--a new link to THESTRAIGHTS DOT COM The link, MelvinSembler.com points to thestraights.net. It should not be mistaken with Shelby Earnshaw ' s excellent web page on Sembler's misdeeds at MelSembler.com. Of course Mel Sembler's own web page remains at Sembler.com
1-17-05 WWASPS: Robert Lichfield and political contributions to Republicans link
12-21-05 Four studies suggest that Straight's quackery can lead to various post-Straight maladies--including suicide story permalink
12-21-05 reprint Why the United States Government should share in the liability for the damages caused to former Straight clients by Wes Fager story permalink
Sembler concedes [con't from top] Sixth Circuit Judge Mark I. Shames had called a public hearing on Dec. 28, 2006 for the purpose of hearing and acting on all outstanding pre-trial motons. But before the hearing commenced Mr. Englander, representing Ambassador Sembler and his wife, requested a private meeting between himself, the judge and Thomas McGowan, Ray Bradbury's attorney. During that hearing Mr. Englander announced they were dropping their charges of intentional infliction of emotional distress and of invasion of privacy--the heart of their case. The stalking charge, with its temporary injunction against Mr. Bradbury, remains the only active claim against Ray Bradbury.
We asked Mr. Bradbury for a comment after the hearing but all he could say is "I'm speechless." Tom McGown had this to say, "We're in a state of shock. We never thought thay had a case on the charges they dismissed. In the moment of truth they blinked. Our win, in large part, was due to Richard not caving. He kept fighting. When push came to shove, they caved."
Both sides have filed briefs on the stalking issue. But the case against Ray Bradbury as originally brought by the Semblers has been dropped. We left a message on Mr. Englander's answering machine at about 1045 EST on 12-28-06 asking for his comments. As of time of publishing, we had not yet heard from him but will give his comments when he returns our call.
10-01-06 la Repubblica (Italy's top selling newspaper) reports on Am. Melvin Sembler and Straight in "Figli zero tolerance" by Stefania Medetti, 9-16-06. la Rebubblica delle Donne, the Woman Weekly magazine of Italy's top selling newspaper la Repubblica, has written an article about behavior modification institutes in America. The on-line version links to our web page link translated link. Related blog: celtic barwoman's blog cbw blog translated
Newton Settles. He went to New Jersey and started his own Straight-like chain called KIDS. The state health department under a Republican governor granted him a special license to operate. In 2000 Rebecca Erlich won $4.5 million in a suit against KIDS. And in 2003 Lulu Corter settled for $6.5. Today, Jan. 25, 2007, Newton settled with yet another former client, Antonio Carrera, 26, for an undisclosed amount of money.
Betty Sembler, wife of Ambassador Sembler and another Straight co-founder, has Dr. Newton on her her medical forum. In Sept. 2005 in a court deposition for PumpGate she stated [Dr. Newton is] "an outstanding individual . . . [and] a very close and dear friend and a valued one." story
Timing of Guetzloe's announcement On Tuesday Florida Republican talk show host and Sembler mouthpiece in Winter Garden Doug Guetzloe stood before a judge to argue a motion to dismiss all charges against him for 14 counts of violating election laws. The judge denied the motion. So he argued a motion to reduce the charges to one count. But the judge dismissed that too. So he pled no contest. But before the judge could sentenced him, his attorney announced that he has cancer. The judge then sentenced Guetzloe to 60 days in jail. Last month when Florida Republican Congressman Mark Foley was caught messing with teenage boys, he resigned from office. Then his spokesperson announced that he had an alcohol problem. In 2003 Florida Republican money man Mel Sembler sued Ray Bradbury to reclaim his discarded penile pump (an instrument sometimes sold as medical devices and sometimes as sexual toys.) When the bizarre lawsuit made it into the news, Sembler's attorney told the press that his client had had cancer and the device had been medically recommended. Coincidents? A pattern?

This web page is offered as a public service and as an educational resource to those interested in learning about the potential dangers of abusive, Straight-based synanons or a therapeutic community approach to drug abstinence where one's peers attempt to control one's addiction by shouting indictments at the addict. A Straight-based synanon is a synanon designed for teenagers which was perfected at Straight, Inc. in Saint Petersburg, Florida between 1976 and 1993. This web page was designed and implemented by Wesley M. Fager using Macromedia's Dream Weaver 4 in February 2005. The original page was first published using Microsoft's Front Page in the last week of November 2000. On Dec. 8, 2000 a page counter was added. All rights reserved.