Overview of the Straights
Professionals comment on the Straights
Newspaper montage
Court cases
Where are they? FLOW CHART of the Straights
Why professionals call Straight a cult
Straight: an introduction
A $100 million charity for white kids
Toughlove rejects Straight
Therapeutic Communities of America reject Straight
Joy Margolis tells how Straight stopped the abuse
Leigh Bright's story
Donald's story
Marcie Sizemore's story
Bobby's story
SAFE video (a second-generation Straight)
The suicides
Straight Foundation--a shell corporation to protect Mel Sembler & the money
Books
A Clockwork Straight by Fager
The Great Drug War by Trebach
Drug Warriors and Their Prey by Miller
Smoke and Mirrors by Dan Baum
Duck in a Raincoat, an Unauthorized Portrait of Joe Ricci by Maura Curley
Articles and reports
Who are they? Straight officials. Fdn officials.
Has Straight really closed?
Using SLAPP suits to silence critics?
Treating kids for addictions they do not have
Professor Beyerstein on Straight
Professor Trebach on Straight
The American Prospect on Straight
Closure for a Quack Victim
Lawrence on Straight's Dr. Schwartz
Fager on Straight in Leo J. Ryan Fdn Journal
Mel Sembler and the Clary Report
Barbareo Report on Kids of Bergen Cnty
Abuse at Straight-St Pete under Newton
Abuse at Straight-Springfield
Abuse at Straigth-St Pete
Cannabis Culture on Straight
Governor's Sub-rosa Plot by Dan Forbes
DFAF & Drug Policy by Fager
Straight called a federally funded cult
Atlanta Ind. Media Center on Sembler/Straight
Alternet on Straight
lermanet: Ida Camburn on Straight/Synanon
Project No Spank on Straight
Whose Florida is it? story2
Why Senior Staff Relapse by Don Smith
D.A.R.E. on Straight
My brother's story by Kelly
I was Trapped in a Therapy Cult by Morgan
Tbay dot com on the Semblers and Straight
.
Forums
Straight, Inc. Survivors
Straight, Inc. Alumni
We've been there
The Teen Help Industry
The Healthfraud Discussion
WWASPS / CCM
Straight-Atlanta
Straight-Orlando
The Seed
Pathway Family Center
Kids of North Jersey/Bergen Cnty
Kids of El Paso
AARC
DPNA/GDPN forum (DFAF allies)
DPNA/GDPN chat room (DFAF allies)
direstraigths e-mail signup
TimeToCloseTheDoorsOfElan
Fornits on Elan
CEDU/AmitySchool
Court TV forum
Joe's Apartment
Searches
this site
Ginger's newspaper archives
Rick Ross' newspaper archives
St Pete Times archives
Phone book locator
People/property locator
Video
Bush I endorses Straight
WAMI TV on SAFE-Orlando
Ray Bradbury at SAFE-Orlando
Stoughton, Ma. TV9 on Straight
Bush II praising Mel Sembler
Nancy Reagan praising Newton and DuPont
Synanon Church
Clearwater, Fl. hearings on Scientology®, Paulette Cooper, pt 1
Clearwater, Fl, hearings on Scientology®, Paulette Cooper, pt 2
more videos
Audio
WMNF Talk Tampa on Straight 2
WMNF Talk Tampa on Straight 1
Dean Becker, Radio Pacifica, on Straight
more on audio
Press kit
web link
printable kit
Links
Who links to us
Net Detective

Our Links
links
Florida Child Abuse Hotline 1-800-96-ABUSE Always ask for Report/ID # and state you want to be informed whether your report is confirmed or not.
the$traights and
The Great American Holocaust
Tell me your deepest, darkest secret. Trust me.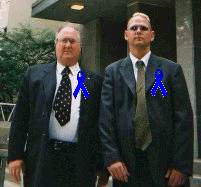 The Blues Brothers
Wes Fager (L) and Ray Bradbury(R)


This web page is written to document and investigate alleged abuses in juvenile rehabilitation programs of all sorts, but it specializes in alleged abuses at Mel and Betty Sembler's Straight, Inc. and Straight-derived juvenile synanons AKA juvenile therapeutic communities. The Straight story follows with data on other controversial groups included.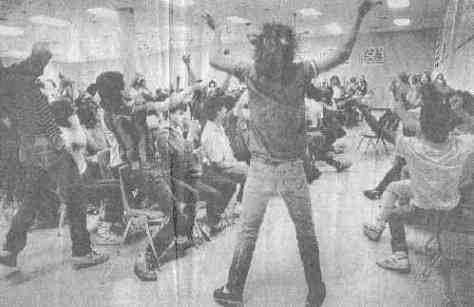 Photo of Straight-Springfield, Virginia by Michele McDonald, Norfolk Ledger Star 7-26-87. Used with permission of Michele McDonald.

.

theStraights at a glance:

Bradley Martin granted new sentencing trial, Bradbury / Fager may yet get to testify Bradley Martin was in Straight-Springfield from 1988 - 1990. Today Mr. Martin is on death row in Pennsylvania for the 1993 slaying of a Pennsylvania man. Ray Bradbury (the man who closed Straight) and Wes Fager (editor of thestraights dot com) traveled to Pennsylvania in 2002 in hopes of testifying in Mr. Martin's defense at his appeal. The judge did not allow their testimony then as they had no firsthand knowledge of Bradley Martin. We have just been informed by the law firm of ReedSmith that the court has voted to grant a re-sentencing trial. It may be possible for Bradbury and Fager to testify in the new trial. See related story.

Miller Newton, AKA Father Cassian, (Straight's former national clinical director) and team settles with Lulu Corter for $6.5 million.

$11.5 million: Lulu Corter gets her day in court, Newton in bankruptcy story

New Jersey Law Journal covers the Lulu Corter trial. See Keeping 'Cult' Out of the Case

Internationally recognized cult expert Rick Ross carries Lulu Corter story on his front page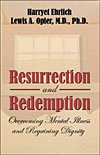 Order Harryet Erlich's Resurrection and Redemption now. It is the first full story in print about the Straights. details
Read, on-line, the first published book about the Straights: A Clockwork Straight by the Straights dot com editor Wes Fager
At Straight-Sarasota clients were forced to clean toilets with their bare hands. James, at Straight-Atlanta, says he had to ask permission for each wipe of his anus as he defecated. Samantha Monroe described to FOX News her humble pants that she was forced to wear for six weeks at a time. Because she was allowed just one shower a week, the pants often filled with feces, urine and menstrual blood. Leigh Bright declared they made her scoop her own feces out of the toilet using a paper towel. Marcie Sizemore declared this:

In the bathroom, the girls beat me, punched me, placed their fingers under my collar bone and twisted the bone, and verbally abused me for 9 1/2 hours. The girls would hold my arms out at the sides, while another girl would run across the room and ram her head into my stomach, and this was done continuously. Whenever I passed out, the girls kicked me, pulled at me and made me get to my feet and again continued to subject me to the beating. When I asked for water, I was told I could have water, and then they poured it on my head. The girls worked in shifts, and always kept at least six to eight girls in the room with me at all times.

Admitted to God, to ourselves, and to another human being
the exact nature of our wrongs.

Alcoholics Anonymous, Step 5


Marge Robertson of the ACLU had this to say about Straight, Inc., They run very close to really performing psychic murder. Professor Barry L. Beyerstein is a leading Canadian researcher on opiates and brain functioning who visited one of the Straights in Virginia. He wrote this about Straight, According to sworn testimony, Straight often left restrained group members sitting in their own urine, feces or vomit until suitable concessions were extracted. Jacqueline M. Ennis, formerly head of licensing for Virginia's Department of Mental Health, Mental Retardation and Substance Abuse Services took the lead in running them out of Virginia. Here's what she had to say about Straight, Inc., Several children attempted suicide while staying with host families, but the attempts were not reported and the children were not treated . . . The New Jersey Law Journal calls the Straight method medical quackery. For 17 years Straight Incorporated operated the world's biggest chain of juvenile behavior modification programs. Straight Incorporated is an extremely dangerous, destructive mind-control cult. 50,000 kids in bondage. With PTSD, shame and guilt, depression, mental illness, body carvings, untold suicide attempts and suicide by humiliation Straight, Incorporated is the The Great American Holocaust.


Do you think it's possible to kill a person through humiliation? Read this.

My Story. We're going to start a new series today. From time-to-time we receive an email from someone who has voluntarily submitted their story about their experience at a controversial rehabilitation program like Straight and have agreed to let us publish it. Today's story is from Todd who was in Straight-Sarasota from 1981 to 1982. Todd writes, "Man when I think back it seems like only yesterday at times sitting in the "Carpet Room" during a guys rap. The doors would be open, warm day out breeze blowing. And I am stuck in this god forsaken smelly room with a bunch kids just like me whose parents thought they were helping their "Druggie Kid ". con't.


As a proud American, I find Melvin Sembler, our ambassador to Italy, and his wife, Betty, to be profound embarrassments. It is important that their advice on the drug war and especially on drug treatment be ignored. Indeed, it might be best if Italians listened to what this powerful couple had to say about drugs - and then followed policies in precisely the opposite direction.

Arnold Trebach, Professor Emeritus of Law at American University. Citation

The unauthorized biography of Ambassador Mel Sembler story

The Sembler Company acknowledges Mel Sembler's responsibility for Straight story

The ISAC Report on Mel Sembler report

Mel Sembler speaks at American University in Rome story

Sembler gets honorary degree from John Cabot University in Rome story

Photo of the extended Sembler family photo story

FOX News blasts Mel Sembler and his Straight gulag

Mel Sembler: The Teflon Ambassador, a Crack in Bush's Golden Egg? For twenty five years Straight officers have avoided prosecution for their role in the Straight Holocaust. Now a complaint has been lodged with the United Nations.

Sembler to speak at The American University of Rome on Oct 27 link contact

Sembler buys second ambassadorship

More on Sembler's political largess

World renowned cult expert on Mel Sembler

Sembler Wins Sour Orange Award

Did Mel Sembler interfere with a state attempt to close Straight in 1989 and how does Judge Irene Sullivan and her hubby former state Senator Charles Sullivan fit in?

The Italian magazine Carta on Straight & Sembler. link2 Rough translations here.

The ethics of naming rights for St. Pete Times Forum may go deeper than previously reported. Was Sembler involved?


Has the Tash Times been soft on Tampa's Dynamic Duo?


Barnes & Tash hide THE MOTHER of all Toga Parties

Sembler is on Florida's Council of 100--dedicated to the privatization of Florida's government

Straight founder plans the mother of all parties

Sembler on Tampa Channel 9, 4/03. video printed, contact channel 9

Sembler at Northwestern-his alma mater

Did the Oakton Institute cause Jeb Bush to turn St. Pete Junior College into a full college?

Sembler receives 1999 Florida Enterprise Medal More photos of Mel.


Betty Sembler Day in Florida, August 8, 2000 by proclamation of Gov. Jeb Bush

Betty helps the Second Lady settle in

Northwestern touts a favorite son

American International Club of Rome holds reception for Mel Sembler

Northwestern Alumni Association recognizes Mel Sembler Story2 Story3

Sweden: George Bush is mooned but Betty Sembler, his benefactor, talks international drug policy

Betty Sembler gets nod for the Guggenheim Collection 6-14-03 story

Will we ever fully know the true extent of campaign contributions by former Straight officials? story

.


.

DFAF and international harm reduction

Global Drug Prevention Network (GDPN) Holds The Fifth International Drug Prevention Conference, A Forum and Training Institute on Drug Demand Reduction Dateline, Pomezia, Italy, 9/22 - 9/26, 2003. Ambassador Mel Sembler, AO gave the opening remarks for this year's conference. From the photo on the GDPN web page one can see Mel and Betty Sembler, Calvina Fay and a fourth woman, perhaps Stephanie Haynes of the Drug Prevention Network of the Americas. GDPN coverage of the conference Mel Sembler's opening remarks

Why has Stephanie Haynes teamed up with this bunch?

Mel Sembler's plans for global drug policy

Drug Prevention Network of the Americas, Demand Reduction, and the global reach of Straight 5-29-03

DPNA severs ties to its own forum

DFAF holds Drug Summit in Rome

The Influence of Straight, Inc. (Drug Free America Foundation)
On National and International Drug Policy

DFAF sponsors Workshops in South America 11-18-02.

.

.


. .

Straight AKA Drug Free America Foundation in the news today

FACTNet carries story of the Straights. FACTNet stopped counting after 28 million hits. It is the biggest name in cult awareness and now, thanks to work by ISAC, FACTNet carries the Straight story. Congrats to Marti Heath and ISAC. story

Calvina Fay blasted for her support of phony drug war On 2-22-04 St. Pete Times writer Robyn E. Blumner wrote an article critical of the US government's efforts to stifle dissenting opinions in its War on Drugs. This prompted Straight's (now DFAF) Calvina Fay to defend the government's position. In return two citizens blasted Calvina. Blumner's article Calvina's letter rebuttal letters

Documentary film about Straight in the making A group of independent film makers are shooting a full length documentary film about Straight called Straight KIDS, Inc. If you have information you would like to share with them please contact info@straightkids.com.


Should Straight be culpable for any post-Straight suicides? today's Washington Post with Meredith Vieira's kiss could hold the key 9-6-03 story

The infiltration of Operation PAR by Straight story

Straight's new web page Straight, now calling itself Drug Free America Foundation, has been funded by the federal government to help businesses set up drug free work place environments. America 2003 is their new page. link


Tampa Bay Auctions Dot Com carries article on Straight, Inc. article


The suicide of Enron executive Clifford Baxter and Straight? link

Carthage Foundation grants $100,000 to DFAF Also see Richard Mellon Scaife.

AlterNet.org covers The Straights

Straight gets $300,000 federal grant

In the Middle of a Nightmare 3 former clients tell their stories to the Saint Petersburg Times. The last time the Times will cover the continuing Straight saga.

New studies on self mutilation, sunshine deprivation and teen depression (conditions ever present at Straight) can lead to problems for young adults

DFAF abandons Open forums

Calvina Fay Blasts St Pete Times for Defending Constitution.

German magazine de.indymedia.org on Straight, Inc. Indexed under "repression" the German on-line magazine de.indymedia.org discusses an AlterNet article on the Semblers and Straight, Inc. and points to the$traights dot com.

Sammie Monroe barred from DFAF


And here's a picture of Calvina Fay

Calvina Fay attempts to have a doctor's license revoked Calvina Fay, Executive Director of DFAF, wants Lester Grinspoon's medical license revoked. Dr. Grinspoon is a Harvard Professor and retired medical doctor who has advocated the legal use of medical marijuana.



Footnotes:
a. The Saint Petersburg Times, "Cardenas to step aside as leader of state GOP", 11-15-02, p. 6B.
Credits:
Straight Incorporated and The Great American Holocaust photo, top middel is Straight-Springfield, July 1987. Photo by Michele McDonald, Norfolk Ledger-Star.

This web page is offered as a public service and as an educational resource to those interested in learning about the potential dangers of abusive, Straight-based synanons*. The page is the on-line publishing arm of the Oakton Institute for Cultic Studies.
Page designed and implemented in Dreamweaver 4 by Wes Fager. Credits here.